Secret Santa, white elephant, just a straight-up gift exchange ... what's your office doing for the holidays? If you need gift ideas for all your co-workers, you've come to the right place!
Firstly, cool socks make a great Christmas or winter holiday gift for anyone. They're the kind of thing everyone needs and will definitely use, but maybe not the kind of thing they'd buy for themselves. Plus, they always put a smile on your face!
Second, when it comes to the office, socks make a perfect co-worker gift because you may not always know a ton about the person you're shopping for. Even better, they're affordable while still being thoughtful! 
Check out some of our most popular socks for the office:
---
Perfect Patterns
Do you work in a more formal office where people don't tend to get too wacky with their look? We have lots of women's and men's patterned dress socks that show off personality while still being appropriate in a professional setting. Floral socks are also a fun choice.
---
A Jolly Holiday Gift
It's the holidays, so go for a holiday print! Christmas socks in cheerful and silly novelty patterns are tough not to love. Put a couple of pairs in a cute mug or a gift bag, and boom — you've got a great present.
---
Wintery & Wonderful
For a cheerful choice that isn't connected to any particular holiday, check out these fun winter seasonal styles. They star cute animals, aliens, and snowy landscapes.
---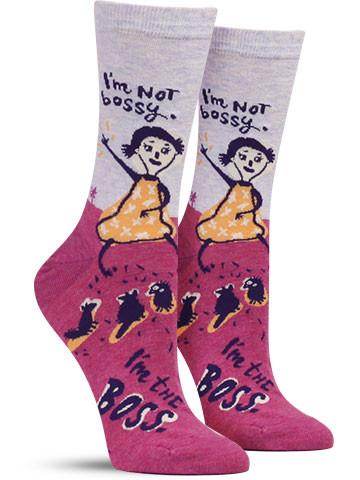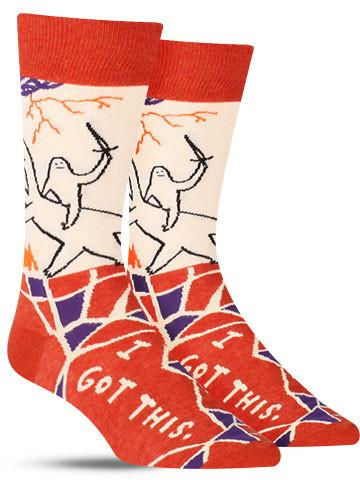 Need a gift for your boss? These fun socks will remind your superior that he or she is just that — superior.
---
For the Office Joker
---
A Luxurious Treat
You can never go wrong with pampering someone. Luxury socks made of merino wool or bamboo are ideal if you'd like a top-quality choice, perfect for people who like the finer things in life!
---
These are just some of our top choices for your office-mates! If you're shopping for co-workers who you know well, we recommend delving deeper and finding a pattern that's just their style, from food and animals to hobbies and culture. Use our handy Holiday Gift Guide to get started!
Shop Now!